McLean Radiology
is now
Ian D McLean DC DACBR
PALMER IMAGING CONSULTATION SERVICES
Palmer Chiropractic Clinics
1000 Brady Street
Davenport, Iowa 52803
Radiologist: (563) 884-5423
Business (Billing) Office (563) 884-5805
Fax: (563) 884-5328
PATIENT HISTORY and CONSENT FORM

A Radiology Service ....
for the Chiropractic Profession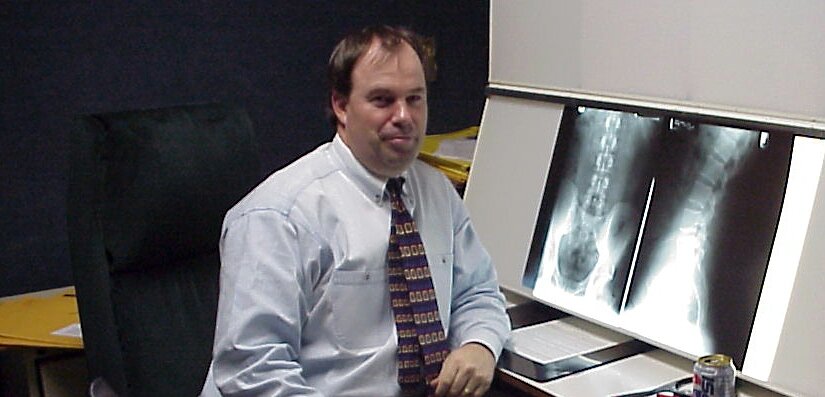 In today's practice environment many chiropractors are choosing to have their radiographs interpreted by a chiropractic radiologist (DACBR).

The following is an overview of our office procedures so that we can best serve your needs. Our services include a radiology report yielding information on possible osseous pathology, soft tissue pathology and biomechanical changes. This information is of course not only invaluable in the management of your patient's health care problems, but will reduce uncertainty in radiographic diagnoses.

We also provide:
1. Business Reply Labels to be placed on the film packages and given to your mail carrier. Courier service is provided in the Quad Cities.

2. A complete billing services.
At your discretion we offer the following options:
a. Bill the patient.
b. Bill the patient's insurance company (with the patients permission).
c. Bill the doctor.

3. History and Billing Information Forms
This is provided so that a brief but pertinent clinical history along with insurance and billing information can be given. In most instances this is most easily accomplished by completing the combination history, insurance forms provided by our office, although a copy of your patients insurance cards and forms may be adequate.
History and Patient Release documents (required) are available by clicking the link below. Simply print these off, fill them out and place in the packet with the x-rays and mail!

Using a DACBR will ......
Reduce Liability
Improve Diagnostic Confidence
Improve Patient Management

By providing .....
Professional Radiology Reports
Answers to Imaging Questions

with......
Complimentary Shipping
Faxed Reports
Instant Phone Access